This guest post was provided by George Finlayson.
There's no doubt about it — 360-degree cameras are here to stay. With travel photographers and videographers leading the pack, many (including social media platforms) are joining the bandwagon. Just watch at YouTube's 360-degree Videos Channel or have a look at Facebook's rising 360-degree community and you'll get a glimpse of how popular it's become.
Now, where does the average person fit into this? Not to worry. A number of reasonably-priced cameras have recently hit the market. Pretty soon everyone, even those without a lot of resources, can enjoy the perks and benefits of having a 360-degree camera.
Take a look at some of the most affordable 360-degree cameras today.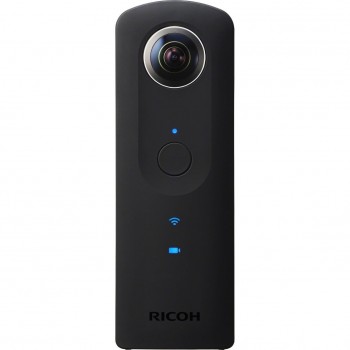 The Ricoh Theta S which is available for $346.95 on Amazon, is a small and conveniently sized spherical photo and video camera that makes it super easy to capture images with just a click of a button (only one, in fact).
Features:
Twin, ultra-wide-angle lenses
f/2.0 lenses
Shutter speeds from 1/6400 to 60 seconds
1/2.3-inch image sensor
14 megapixel (MP) output
Live stream video via USB or HDMI
190 degrees field of view per lens
Full Spherical 360° Video
Wi-Fi
Price: $346.95
For more options, download the accompanying mobile app, Ricoh Theta S, and shoot via a live-view feed using a remote control. You can also use it in conjunction with Google Street View app for capturing and posting photo spheres to Google Maps. For Apple users, the app Theta + Video iOS lets you edit the photos and videos on your mobile without a hitch.
YI 360 VR Camera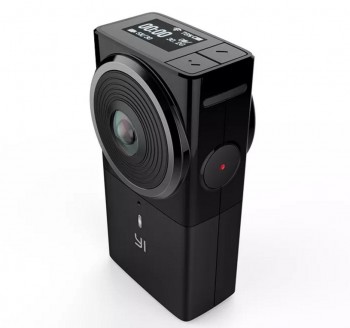 YI Technology has a long history of offering outstanding quality action cameras at a relatively reasonable price. This game-changing 360 camera comes full-packed with features that are hard to beat. Yi 360 VR can shoot 5.7k resolution 360 videos. This is even more than what the new GoPro 360 camera (which was also recently announced) can do. Set for release in June, the Yi 360 VR can be purchased at a very reasonable price of $399. Just pre-order from their website.
Features:
Video resolution of 5.7K(5760×2880)/30FPS
Photo resolution 5760×2880
Full 360 field of view
Aperture f/2.0
Battery Life 1400/1430mAh
Sound is 360-degree omnidirectional microphone
Price: $399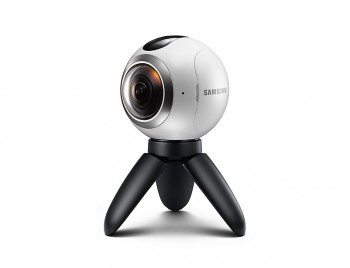 The Gear 360 camera takes video and photos in 360 degrees and has a design that's supposedly non-video users friendly. It can capture video in true 4K and is capable of live-streaming 2K video. This camera is easy to grip and is lightweight compared to other 360 cameras.
Features:
Resolution of 4096 x 2160
Live Broadcast resolution is 1920 x 960 (requires Nougat OS)
Easy shoot and share capabilities
Micro SD card (up to 256GB)
Price $299
These 360 cameras all come equipped with basic features like wide panorama shots and spherical images capture that allows users to visually manipulate scenes for different angles and storylines.
And there you have it, the three most reasonably priced 360 cameras that are loaded with possibilities and yet easy on the pocket. Which one are you planning to purchase and why?