This guest post was provided by Katherine Began.
With just about every aspect of our life connected digitally, it's no surprise that well-connected homes, otherwise known as "smart homes," yield higher returns in real estate. In fact, research shows that 44 percent of millennials are willing to pay $3,000 or more to have smart features in their homes, so if you're looking for a way to ramp up the price of your listing, investing in a few new gadgets is a good way to go. The rise of Internet of Things (IoT) devices has made connectivity possible in just about every room in your home, allowing control over the lights, security system, thermostat, garage door and even the fridge. But which gadgets are worth the investment? Let's look at some current consumer research to see.
Safety Essentials: Home Security and Safety
According to a study from Coldwell Banker, the majority of people (63 percent) say they want their homes to have smart security features, including locks and alarms. As we all know, you can't put a price on feeling safe and secure at home, so you can rest assured that these will be good investments.
Smart Locks—Digital locks are some of the most popular home IoT devices out there, partially because they eliminate common worries. The lock company Schlage recently reported that three out of four adults surveyed say that they occasionally doubt whether or not they locked the door. Integrated locks that can be checked and controlled via smartphone eliminate that worry and also bring the convenience of digital keys, which can be shared with pet-sitters, house-sitters or anyone you trust to enter your home when you're not there. They use Bluetooth or come with smart technology housed in key fob enclosures that let your lock know when you're home.
Smart Security Alarms and Cameras—These days, creating a comprehensive home security system is relatively simple with smart alarms, doorbells and cameras by companies like Ring, Nest or SimpliSafe. IoT home security brings safety to the inside and outside of your home, with Wi-Fi enabled cameras, doorbells and door sensors that sound alarms and alert homeowners in the event of unauthorized entrance. Now, manufacturers house the devices inside weatherproof electronics enclosures which make them significantly more resilient to tampering and water damage, ensuring even more security than before.
Smart Detectors—The final bit of the smart home security puzzle is the smart detector. Designed to detect smoke or carbon monoxide, these devices aren't revolutionary in how they detect, but more so how they alert you in case they detect something dangerous. They connect to the Wi-Fi and are therefore able to alert you via your smartphone in the event of an emergency. They also function as normal alarms, with audible alerts if something goes awry.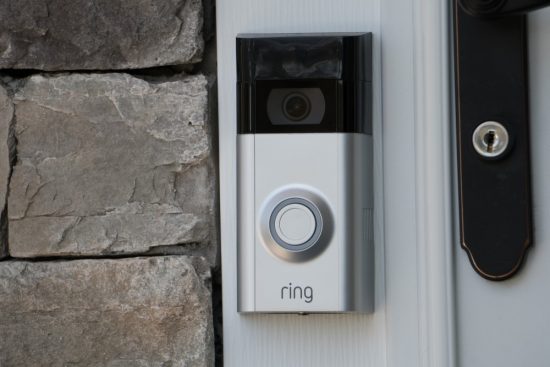 Temperature Regulation: Heating and Cooling
Another thing that modern buyers prioritize when shopping for homes is efficiency. As we all know, an inefficient heating and cooling system can significantly up your monthly utility costs and require costly updates later, so they are definite red flags to savvy home buyers. Smart heating and cooling gadgets are great because they allow more flexibility and automation to ensure efficiency and comfort.
Smart Thermostats—The Nest thermostat is probably one of the most ubiquitous home IoT devices out there and its popularity has spurred plenty of competition. Digital thermostats allow you to control the temperature of your home even when you're away, to change the temperature automatically based on if you're home or not and even to make recommendations so that your heating and cooling systems are as efficient as possible.
Smart Fans—We will soon start to see more breakthroughs in smart fans, with manufacturers making smartphone-controlled fans the standard. These fans can integrate with smart home hubs like Amazon Echo or Nest so you don't have to download a bunch of apps to control your devices. Many have cool features like motion sensing, which tells the fan when to turn on and off based on if you're in the room or not.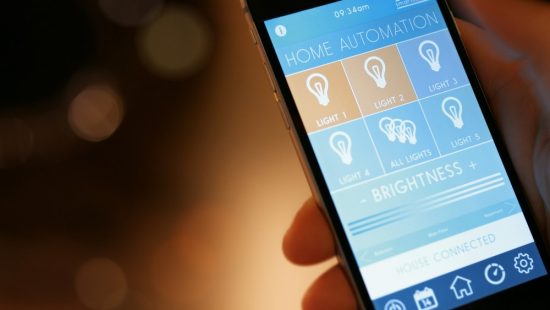 Smart Integration: Lighting and More
It's not all about security and efficiency. The internet has totally transformed the way we enjoy our downtime, so it was only a matter of time before all of our entertainment gadgets became hyper-connected, too. Of course, smart TVs and speaker systems are essential, but there are a few more permanent things you can integrate when listing your home.
Smart Lighting—Light automation, voice-enabled lighting and light timers via your smartphone…there's almost no light-related task that your digital lighting gadgets can't accomplish. For all of these reasons and more, it's not shocking that more and more homeowners are willing to pay for connected lighting. In fact, about 58 percent of buyers say they want smart lighting, according to the Coldwell Banker survey. You can integrate smart lighting bulb by bulb–just make sure to choose styles compatible with your Amazon Alexa or Google Home for more streamlined controls.
Smart Garage Doors—While you will still probably want to use your regular garage door opener in your car, there are some reasons why people are beginning to ask for Wi-Fi enabled garage door openers. For one, most can be monitored and controlled from afar—great for when you're on vacation and suddenly realize you may have forgotten to close it and also because it allows you to share access with more people without the need for several opening devices.
Is It Worth the Investment?
If you're not sure whether or not you should make these upgrades before listing your home, talk to your realtor about your options. There is some market skew towards millennials and younger buyers with regard to interest in smart homes. Forbes reports that 38 percent of those age 27 to 36 have already purchased smart homes or those with IoT technology, while 58 percent of the rest are interested in doing this. Knowing your market will help you determine whether or not to funnel any of your budget into smart upgrades.