This guest post was provided by Nuur Hasan.
Due to the unfortunate events of explosion of Galaxy Note 7, many people would hesitate to buy another Samsung's phone. Then there are people who fell in love with the Galaxy S series and they cannot wait to get their hands on the new Samsung Galaxy S phone. We can already hear rumors about the new flagship Samsung Galaxy phone. Usually Samsung releases the Galaxy S line first and that is why we can hear a lot of things about the upcoming Galaxy S8.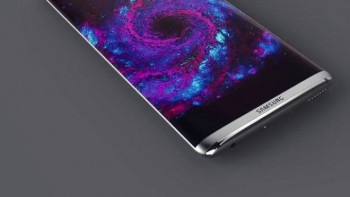 As reported by Richard Querrey earlier this year it looks as though the Galaxy S8 flagship smartphone will feature its very own AI digital assistant. The news doesn't come as much of a surprise, since Samsung's bought Viv Labs back in October.
The most exciting rumor about Samsung Galaxy S8 is its 90% screen-to-body-ratio. Samsung has already been launching phones with edged displays and now it is ready to improve it even further. It is quite a thrilling rumor for Galaxy S fans as people have already fell in love with Xiaomi's Mi Mix. This Xiaomi's phone boasts a bezel-less display on the three sides of the phone.
According to another exhilarating rumor, Samsung is finally working on a new voice assistant app. It would be a good change as people really needed a better voice assistant than the S voice. Rumor has it that the new voice assistant is named "Bixby". The good news is that Samsung would work along with Viv Labs. We hope to see excellent results as it is the same team who actually created Siri. It looks like that this news is true as Samsung always comes up with one of the best services.
Both the above mentioned rumors are enough for the Samsung Galaxy fans to look forward to the new models. According to Samsung, the year 2017 will be great for their "brand and confidence rebuilding". They further explained that they would make sure that another Note 7 incident won't ever happen again. Let's hope that the new S8 is not launched too soon as the people have still not really forgotten what happened with S7.
I don't know about others but I can't wait to see the new S8. Although S6 and S6 edge were quite popular, but people really liked the S7. It was definitely a remarkable upgrade because it covered all the shortcomings of its predecessors. With the two new additions, S8 would become one of the top most wanted phones of 2017 for sure. We are also expecting to see an Iris scanner and Grace UX along with the bezel-less display and Bixby. Let's hope these are just not rumors as all these new features would be great for Samsung's reputation too.
Author Bio: Nuur Hasan is a software developer, web developer and a technical writer with more than seven years of experience. He believes that sharing knowledge can do wonders and that is why he likes to blog. His other interests include politics and sports.