This guest post was submitted by Kate Flannery.
Notebook or laptop – that is the question. Actually, the difference between them becomes thinner and thinner. As a matter of fact, these two terms are currently virtually used interchangeably. Basically, notebooks have always been thinner, slimmer and lighter. Laptops, on the other hand, are more massive, less sleek design-wise, and generally more similar to desktops. Speaking in track-and-field terms, laptops are more like sturdy hammer thrower athletes, while notebooks are more similar to sleek high jump athletes. Due to growing business needs for well-designed and powerful computers, 2015 has yielded some first-class notebooks, so we have prepared a practical overview of this year's releases.
Acer TravelMate P645-S-58HK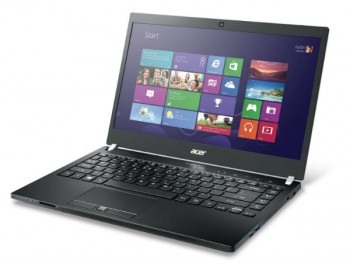 If you need a notebook companion to make your business experience as fast and efficient as possible, the Acer TravelMateP645-S-58HK is a great product. With its Intel Core i5-5200U processor and Intel HD Graphics 5500, it will meet all advanced business requirements and satisfy the most demanding users. It is not big in size – its stands 21 mm tall, and weighs 1.5 kg, making it perfect for 21st century yuppies on the go. And when you want to take a break from a tiring day at work, you can watch movies in high-definition, thanks to its 1920×1080 matte screen. Its 8 GB RAM also makes it available for some moderate gaming.
Dell Precision M3800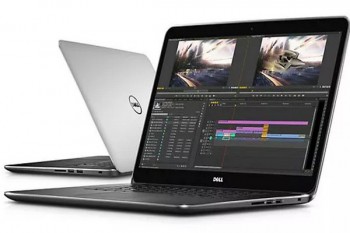 Another notebook equipped by an Intel Core i7 processor – one of the best notebook CPUs ever made – the Dell Precision M3800 will meet all the demanding work needs that architects and graphic designers might need for their complex software solutions. Its Nvidia Quatro K1100M, ISV-certified graphics card is another reason why this version of an Ultrabook notebook can run visually complex programs. For notebook users who like newest multimedia content, the latest model of the Precision M3800 comes with a UHD 4K display, too. The only drawback might be its battery life, since this model comes with a sealed battery that lasts for about 3 hours.
Apple MacBook Pro 13-inch Retina Display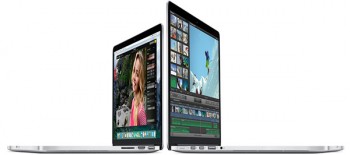 Although this classy notebook also comes in a 15-inch version, the 13-inch edition has proven to be more appropriate for business users on the go. You can choose between several versions of Apple MacBooks, which is why its Broadwell processors can vary from 2.7GHz i5 to 2.9GHz i5, which also has the Turbo Boost feature. The graphics are brought to life by Intel Iris Graphics 6100, which serves as a great tool for the most demanding business processes and it will serve moderately difficult gaming purposes. Probably the most distinguishing quality of the MacBook Pro 13-inch is its Retina display, which provides its users with a spectacular sight in 4 million pixels.
Lenovo Yoga 900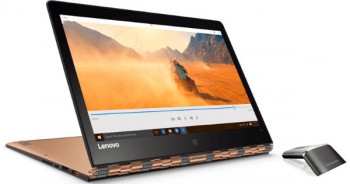 One of the sleekest, lightest and best two-in-one models on the notebook market, Lenovo Yoga 900 weighs only 2.8 pounds and its dimensions are 12.75 x 8.86 x 0.59 (expressed in inches).  Powered by the Intel Skylake processor, this notebook stands shoulder to shoulder with the most inspiring models of the year. With its 3,200 X 1,800 pixels resolution, the Yoga 900 justifies its name and it will give its users incredible comfort of watching multimedia content in HD+ quality. When it comes to design, this model is an example of true state-of-the-art slim design features. Its keyboard, on the other hand, might be too shallow for more demanding hands and fingers. If you opt for this model and brand, the great news is that you can easily find Lenovo notebook parts in case of any problems with the hardware.
Every year brings more and more powerful notebooks. In the years ahead, it is clear that the revolution in the cloud services and the way it affects business operations will inspire even more futuristic and user-friendly notebooks. This year has been incredible and we cannot wait for 2016 and its notebook innovations.