This guest post was contributed by Jenny Wadlow.
Staying fit is a year-round process that is important for people of all ages. Unfortunately, creating healthy eating habits, exercise routines, and stress coping techniques is often easier said than done. What many individuals may not realize is that advanced tech gadgets and apps may be just what need for better health rooted in naturopathy is. For those that would like to make the most out of their technology, here is a look at some of the most effective tech options that are available today.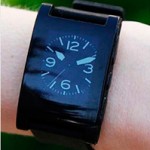 The notion of a "smartwatch" is relatively new, but many customers are now clamoring to pick up one of the first available models, the Pebble. Primarily, the Pebble can be synced with an Android or iPhone in order to stream information via a Bluetooth network. Within a range of nearly 10 feet of one's smartphone, the watch can maintain GPS coordinates for runs or even a bike ride. Music can also be streamed and third-party apps help to set alarms and goals that the Pebble can record.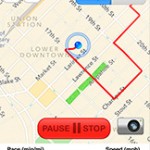 MapMyFitness is a comprehensive fitness app that can be used to carefully track almost every facet of one's health. With compatibility for all Windows, Apple, and Android products, users can create and track their goals for both exercise and meal planning. In addition to basic options for tracking one's diet and exercise, the social aspects of this app will make it appealing to those that would like to connect to other health enthusiasts. This includes the option to share and discuss various goals such as running routes.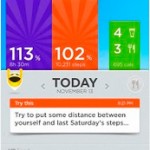 The Jawbone UP is a wristband and app that work in tandem with one another in order to track lifestyle choices. For those that would like to remain as healthy as possible while sticking to naturopathy, this is one of the few products that will track important factors such as their sleeping schedule.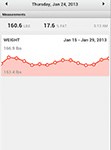 Mechanical scales are now a thing of the past and FitBit has brought up this technology to the 21st century. Along with an exceptionally accurate sensor for weight, the Fitbit Aria Wi-Fi Scale will also send an electronic impulse that the user will not feel. This impulse can be used to track the amount of fat in one's body and how much they are improving.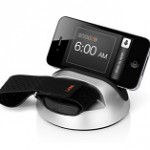 One essential component of health is having deep, restorative sleep every single night. This armband and app carefully tracks one's sleep patterns as well as works as a soothing alarm clock. Along with a few basic functions such as setting alarms and reminders, the armband will also track how well the individual sleeps according to their movement or how many times that they get up throughout the night.
Conclusion
These few apps and gadgets are only the beginning when it comes to creating a healthy new life the natural way, and technology may be just what is needed for anyone to build healthy habits each and every day.
Author Bio
Today's feature contributor, Jenny Wadlow, is a freelance blogger. She is really enthusiastic about health care and loves exploring natural ways of building a healthy lifestyle. Having worked with Peter the Naturopath previously, she is well aware of the nature based healing program developed by them. You can follow her on Twitter @JennyWadlow.