This guest post was contributed by Asif Shalk.
In countries like India, China and other surrounding nations, the dual SIM card slot presence is a huge feature and deciding factor in buying a mobile phone, be it entry-level or high-end smartphone. If you are out to buy a high-end dual SIM smartphone, these are the 5 best devices that you should choose from.
HTC One Dual SIM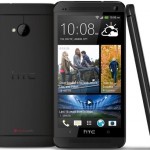 This is the costliest dual SIM smartphones in India. It is the dual SIM variant of one of the most popular Android smartphone of 2013; the HTC One. This phone has all the bells and whistles that one would ought to find in a flagship smartphone in 2013. It has a 4.7 inch full HD 1080p screen with a pixel density of a whopping 446 PPI with one of the best contrast and viewing angles. The 4 MP camera might seem a lot less when compared to other competitors but it has the same sized camera sensor as seen in its competitors, which results in to better per pixel quality. There is also the optical image stabilization thrown in to the camera lens, which means better images negating the hand shakes, and also better images in low light. The 1.7 GHz Qualcomm Snapdragon 600 processor has 4 Krait 300 CPU cores and Adreno 320. It has 2 GB of RAM for smooth multitasking. It comes pre-installed with Android 4.2.2 JellyBean with HTC Sense UI which is one of the most nicest of custom UIs. There are 2 loud stereo speakers and noise cancellation high frequency microphones for better voice. There is a 2330 mAh battery, which lasts all day long under normal usage, thanks to better software and hardware optimizations on the part of HTC. The HTC One Dual SIM price is INR 46,250 which makes it the highest priced dual SIM mobile phone in the world.
Samsung Galaxy Mega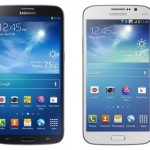 Are you fed up of Phablets? This smartphone isn't for you then, you can move along to the next devices. The Samsung Galaxy Mega series phones are one of the largest screen equipped smartphones ever. It comes in 2 variants; 5.8 inches and 6.3 inches. Both these variants come equipped with LCD display units, dual core processors, more than 1 GB of RAM and 8 MP cameras. Both these models have all the expected connectivity features apart from being dual SIM compatible. There are large 3000 mAh and above rated battery capacities. Although the phone looks very similar to the Samsung Galaxy S4 in terms of design, it can't be mentioned as one of the nicest of smartphones designed in 2013 but it serves the purpose, thanks to removable back so that you can swap batteries, SIM cards and Micro SD card slots.
HTC Desire 600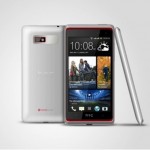 The HTC Desire 600 is the next in line from HTC after the HTC One in terms of dual SIM connectivity in a smartphone. It is equipped with a 4.5 inch qHD Super LCD 3 display, 245 PPI, 1.2 GHz quad-core Qualcomm Snapdragon 200 processor, 1 GB of RAM, 8 MP camera and 8 GB of internal storage. There is also a 1.6 MP front facing camera for self-portraits and video calls. There are all the connectivity features on board, such as, Wi-Fi b/g/n, Bluetooth 4.0, A-GPS, NFC, Micro SD card slot and Micro USB 2.0 port. Both the SIM card slots are compatible with Micro SIM cards. The phone is equipped with 1860 mAh battery and it lasts through a day generally, thanks to lower power CPU cores based on the ARM Cortex A5 architecture. The phone looks good with elegant design, dual colour trims and matt finish.
Lenovo S920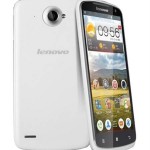 The Lenovo S920 is one of the most perfect and value for money dual SIM smartphones in the price range below INR 20K thanks to the inclusion of large 5.2 inch HD screen, decently powerful quad-core processor and a 2250 mAh battery. The phone has dual SIM card slots, both of which are normal sized SIM cards compatible. The phone is a bit heavy at close to 160 grams but at the same time, its quite slim at 7.9 mm waistline. The 5.2 inch screen has pixel density of 277 PPI and has IPS LCD panel which is a norm these days, There is 1.2 GHz quad-core MediaTek MT6589 SoC, SGX 554MP GPU and 1 GB of RAM along with 4 GB of internal storage. There are regular connectivity and sensors with just the NFC missing in its laundry list of features. Although it's a bit expensive at the price tag of INR 20K, when compared to the offerings from the local Indian brands, it has much better design, build quality and after sales service, so its worth the price tag.
Samsung Galaxy Grand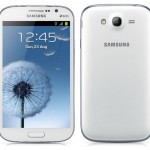 One of the most popular dual SIM phablet of this year, the Samsung Galaxy Grand has been the best seller of 2013. This phone is priced at INR 17K after the recent price drop in Samsung smartphones. This phone runs on Android 4.1.2 JellyBean with the help of 1.2 GHz Dual-Core Broadcom processor which has ARM Cortex A9 based CPU cores along with VideoCore IV GPU and 1 GB of RAM. The 5 inch LCD display has a resolution of 800 x 480 with a pixel density of lowly 187 PPI. There is 8 MP autofocus camera at the rear and 2 MP camera at the front. The phone can record HD videos and click full resolution images simultaneously, thanks to dedicated imaging chip. There is 8 GB of internal storage and micro SD card support for up to 64 GB. The 2100 mAh Li-Ion battery may seem short for a phone with a large display, but it lasts respectful number of endurance hours, thanks to extremely good software optimizations from Samsung. It can last up to 12 hours of talk time, 7 hours of web browsing and 8 hours of video playback.