This guest post was contributed by Asif Shalk.
Samsung has been in the news ever since the release of their Galaxy series, and with the introduction of the Galaxy S4, it is set to continue its growth as the number one mobile manufacturer in the world. Over the last year, however, the focus was immediately to the big fight between Apple and Samsung over patents. In a way, most of the attention went to either Apple or Samsung and other companies like LG, HTC and Sony were overlooked as the fight between those two mammoth organizations reached the pinnacle and concluded in dividing consumers and created a further rift between Android and iOS.
In this agitated market, Samsung has gathered a lot of fans for its Galaxy S4 smartphone while Apple has done the same for iPhone 5. But it seems that the subsequent ceasing of the spotlight on these two major companies made us notice other brands and their flagship smartphones like the HTC One and Xperia Z. Here we will see if Sony can recapture the consumers like it used to in the past when Samsung mobiles were unheard of. The Sony mobiles that were launched in its alliance with Ericsson often featured some of the best features and technologies that were often very innovative. Their latest flagship release of the year, Xperia Z, is already making headlines for its unique and sleek design unlike the 2012 design concepts that Sony followed.
Xperia Z Wins It In Design & Durability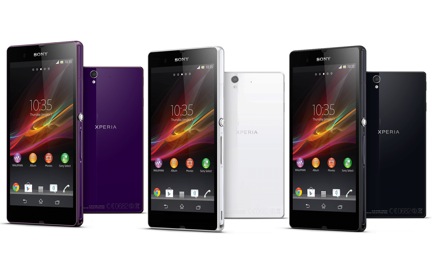 Sony Xperia Z is a rectangular slab with glass chassis in the front and the back and a rubbery frame around the edge has added to the unique design, a fresh change from the curved and rounded corner smartphones. Samsung's Galaxy S4 comes in the same plastic chassis that Note, Galaxy S3 and Note 2 were shipped with but with some trivial changes. The design looks similar to its older version and lacks the fresh appeal. Xperia Z wins in the design category without any doubt.
Sony's Xperia Z comes with a 5-inch TFT display of 1920*1080p resolution at 443ppi. It also comes with Sony Bravia Engine 2 encased in a device that is scratch-resistant and shatterproof. The smartphone also has IPR (IP55 and IP57) that makes it dust, water-jet protected, and waterproof for up to 30 minutes in 1-meter water. Galaxy S4 isn't this exotic with a 4.99-inch Super AMOLED display of 1920 x 1080p resolution at 441ppi. But they both strive for reaching the first place in this category but as the glass of Xperia Z is shatterproof, waterproof and dust protected, we will let Sony win this round.
S4 Wins Slightly In Processing Performanc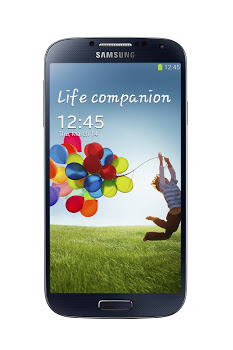 Now, in the hardware section, thanks to Samsung's first octa-core processors the Galaxy S4 wins with faster performance and speed. Galaxy S4 is the only smartphone right now with an octa-core processor, by combining a 1.6GHz quad-core Cortex A15 and 1.2GHz Cortex A7 chips which also includes Adreno 320 GPU. But honestly speaking, Sony's Xperia Z is not bad at all with a 1.5GHz quad-core Krait processors and Adreno 320 GPU. It is highly competitive with other releases that have the similar processor speed and performance and GPU. The difference is noticed in their OS as well with Galaxy S4 released with Jelly Bean 4.2 whereas the Xperia Z comes with 4.1 but I am sure the update will be made available soon enough.
Both smartphones come with 2GB RAM and have the ability to extend storage to 64GB. But the internal storage comes in 16/32/64 GB for Galaxy S4 and 16GB for Xperia Z. Samsung's Galaxy S4 battery is slightly more powerful at 2600mAH than Sony's Xperia Z 2400mAh. One more minus point for Sony's smartphone is the irremovable battery that leaves the winner in Galaxy S4.
Camera Quality
Both of these smartphones 13MP rear camera and have all those features that can be found in high-end smartphones like HDR, Face Detection, Geo-tagging, HD video recording, Image Stabilizer, Panorama etc. The final image quality though, is much better with the Samsung Galaxy S4 when it comes to dynamic range, noise levels and details. Even though the Sony Xperia Z was the first smartphone ever to feature a real-time HDR video recording, it does not make much difference except when recording directly against the light source in the frame.
Conclusion
So, it does seem like Galaxy S4 has met its competition in both Xperia Z and HTC One. The design of Galaxy S4 looks medieval in front of Xperia Z and the performance is indeed superior but not to a great extent. The sleek design and amazing performance of Sony Xperia Z gives a lot of competition, especially with its waterproof and shatterproof glass, to both HTC One and Galaxy S4 and making it more outdoorsy types than the latter two. It does seem like Sony is ready once again to enter the Indian market to gain the loyalists that it once had and be a worthy competition to Galaxy S4.