Sling has announced a wide variety of things this evening, including an updated replacement for the Slingbox 350, new smart TV features for the Slingbox 500, the return of the desktop apps, as well as some updates to the mobile applications.
Slingbox M1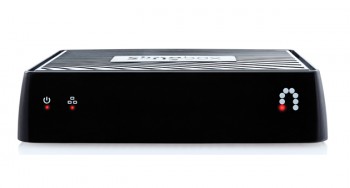 The M1 was made to replace the Slingbox 350. With that comes a design change (the unit's physically smaller than the Slingbox 350), integrated Wi-Fi and a cheaper price, which is now $149 instead of $179. HDMI support still isn't included, but if your TV provider uses HDCP, you wouldn't be able to use HDMI for streaming anyway (as is the case with my Slingbox 500 and Time Warner Cable).
You know the price, but what about availability? You can get an M1 as early as Sunday, July 20th.
Slingbox 500 SlingTV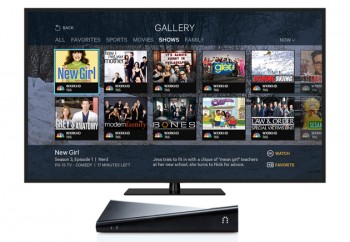 Make no mistake, the strikethrough over the Slingbox 500 wasn't one. The 500 is being rebranded as the SlingTV, which will have an updated UI. Physically, the design of the SlingTV is exactly the same as the Slingbox 500, and its price of $299 will stay the same, too. Existing Slingbox 500 owners will get an update to the new UI sometime in late August. SlingTVs will be available then as well.
Similar to the SlingPlayer tablet apps, you'll be able to view live sports scores at the same time as you're watching TV. SlingTV is expected to get app support soon once developers start making them. One of the existing channels, as Slingbox 500 owners have already seen, is Blockbuster On Demand.
The Apps
A few years ago, Sling discontinued their desktop applications in favor for a web-based player. The desktop clients will be making a return for Windows and Mac OS X users. There's no word as to if they'll cost money ($15, for example) as their mobile apps do, or if they might happen to record integrated recording features, among othersz
Existing smartphone and tablet apps will be getting some slight updates next week as well. Mainly, the iPad version getting proper Roku streaming support.
Feel free to follow Brian and Gadget Unit on Twitter.
Source: Engadget