This guest post was contributed by Jenny Wadlow.
From sitting on the couch at home to standing in the checkout line, there are now thousands of apps that have been created to assist smart shoppers of the 21st century. Along with these apps, there are a handful of cutting edge gadgets that may save just a little bit of time and energy when it comes time to shop for the best deals on items ranging from weekly groceries to a brand new iron set. For those that are ready to make every second count when it comes time to find new products, here is a closer look at some of the apps and gadgets that will help along the way.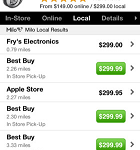 Few technology advancements have changed shopping as much as the use of barcodes and the RedLaser app now puts power back in the hands of the shopper. On any tablet PC or smartphone, customers can quickly scan the barcode of any item or manually input the product into the app, this program will then search thousands of online and local stores to find a better deal. If one is found, it will then reroute the customer to that website or local brick-and-mortar storefront for everyone from groceries and household products to golfing gear and or high-end electronics.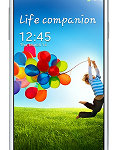 Having a smartphone in one's pocket is one of the best ways to keep a shopping list, check product info online, or use any number of amazing shopping apps. The Samsung Galaxy S4 has quickly become one of the most powerful smartphones on the market with the ability to multi-task like never before. With apps such as RedLaser, shopping enthusiasts have the ability to save themselves time and money on their next trip to the store.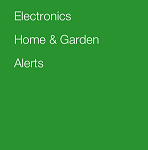 While many customers understand some of the best times to shop for generic items, such as immediately after the holiday season, few are aware that there are yearly trends that could save them money. Decide is both a website and a mobile app that tracks monthly and yearly trends for more expensive electronic items. If the items are currently expensive, the user can set alerts for any price drops on online or local stores with a low-price guarantee offered by the team behind Decide.com.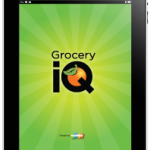 Few shopping apps are as robust and comprehensive as GroceryIQ and every household should consider using this amazing program. Users will begin by inputting their basic grocery list with an easy pop-up option to quickly enter foods by category and brand. These lists can then be saved and pulled up while in the store on one's tablet PC or smartphone. Along with being a simple grocery list, GroceryIQ also provides users with coupons, suggestions for affordable alternatives, and even sorts the list by aisle to make the trip quicker.
With these amazing tech advancements at one's fingertips, huge amounts of time, money, and energy can be saved on almost every product imaginable no matter if shoppers are sitting behind their computer or on their way to the store.
Author Bio
Jenny Wadlow, the author of this guest post, is a freelance blogger who works at Golf Clearance Outlet, a store that sells golf products. She likes to make use of the latest technology and loves blogging about it. You can follow her on Twitter @JennyWadlow.