This guest post was contributed by Jenny Wadlow.
In an age dominated by the wonders of technology, the security of our homes is something that we should be least worried about. There are literally so many amazing security gadgets and alarms available in the market, making home security a breeze. Listed below are five such ingenious gadgets that will help you look after your home and your family efficiently.
Biometric Door Lock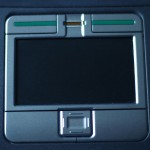 One of the latest and most efficient gadgets you could install on your doors is the futuristic, state-of-the-art Biometric Door Lock. As the name suggests, this particular door lock comes with a biometric fingerprint detecting system, making it impossible to be broken down or unlocked by burglars. This nifty lock can register the fingerprints of several users, making it a perfect device for the whole family. The lock is operated with the help of batteries, and consists of an additional layer of security with press codes and keys to keep thieves and burglars away. If you are someone who never wants to bother about taking care of house keys again, the Biometric door lock is undoubtedly the best solution for you!
Window Wedge Alarm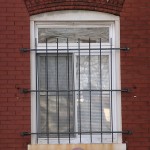 Looks like you neighbors pesky cat is not the only occasional visitor trying to break into your house from the window. Yes, apart from doors, windows also need to be taken care of since windows have proof of being the most popular entry mediums for cats, pets, thieves, and the likes. The Wedge alarm is basically a portable alarm that can be used for windows as well as doors. Besides, these alarms are easy to operate – just stick the wedge under the door or the window at the required angle, and that's it. When someone tries to open the window or the door, the wedge alarm's mechanism will work so as to sound off a piercing buzzer with a terrific 110dB alarm! The wedge alarm comes with a hook and loop adhesive pads that can grip carpets, floors, and windows. Overall, this is an ideal gadget if you're looking to monitor unwanted entry into your homes or even into your precious RV's.
Fake TV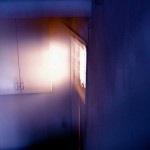 Do you leave your television on while you're away, to make it look like you're at home? Do you end up spending a bomb on your electricity bill because of this? Fancy a brilliant alternative to leaving your TV on while you're away? If yes, a fake TV is something that you've got to consider investing in. Not an actual TV, but this gadget is an ingenious device that creates moving LED lights that get projected onto the walls of your room, creating an effect to make it seem as if the TV is on. Furthermore, the device also has a timer that lets you set the duration you want it on for. A house where there are people inside watching TV would be the last house a burglar would want to target, so in that case, this nifty gadget hits the mark.
Wireless Driveway Alarm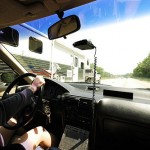 Looking for the perfect gadget to monitor your driveway? If yes, the wireless driveway alarm is one handy alarm that deserves your attention. The wireless driveway alarm is a noteworthy gadget that does a brilliant job of keep a close eye on your driveway, and immediately sends out an alert to you when it senses someone coming up the driveway, either by foot or in a vehicle. The mechanism of this gadget works with the help of latest infrared technology, which enables the device to easily cover a 400 feet range. When any intruder or burglar tries to break in, they would have to do so by passing through the driveway, and when they do, you'll be alert, already waiting in position with a baseball ball in hand – perfect!
Mini-spy Camera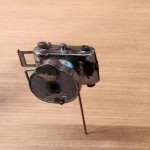 Regardless of all those trendy security gadgets that keep hitting the market, nothing is less eye-catching than a good old mini-spy camera.  Whether you hide it under a decorative item on the wall, or behind a pot, or in any concealed spot for that matter, a mini-spy camera is an ingenious little device that will not let you down. It is a great gadget that can be used to inspect your home surroundings when you are not around. Essentially, this device is a high resolution pinhole color camera that is also equipped with a high performing video receiver, and can cover an area up to 300 feet. You can set up this tiny device in any part of the exteriors or interiors of your home and that's it – you can then just sit back and watch what transpires while you're away.
Author Bio
Today's feature writer, Jenny Wadlow, a freelance blogger, currently working with Alarm System Reviews, an online portal that provides reviews and information concerning home security devices and offers tips to have a safe home. She is a tech enthusiast and keeps herself updated about the latest technological trends.