This guest post was contributed by Mark Gallagher.
Playing online games these days allows you to interact with different individuals around the world. Now, if you are addicted with online games but still seek for a way to have the best gaming experience, you would want to know about the latest communication systems that you can use to obtain an optimal gaming experience.
What you need is the communication technology called Voice over IP. This technology offers a voice communication application that is being used by many online gamers to obtain a better and more enjoyable gaming experience. Here are the top three IP telephony voice chat platforms that are being used by most online gamers:
TeamSpeak

It is said that this communication tool is the most used app for online gaming communication purposes. The reason why this voice chat app topped the list of many other voice chat applications in the web is because their features are more enhanced as compared to other carrier. One of these features is the quality of the audio. Gamers can use this communication app for free, which means they can download it on their computer system without the need to spend for anything. If you want to subscribe to additional features and services then you will need to spend a little money on that.
Ventrilo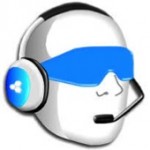 This voice chat application is similar to TeamSpeak's. A lot of people also use this application to have a better way communicating whether for online gaming or any other purposes. Unlike TeamSpeak, Ventrilo has fewer features to offer. Even with its few functions, it does have something that other voice chat applications do not have. It only consumes a very small amount of computer memory, which means you do not have to worry about your RAM when you run this program. This communication tool only requires a small Internet bandwidth. Just like TeamSpeak, Ventrilo also has advanced features and services which you can avail for a small amount money.
Mumble

Mumble is a complete free app since it is an open source program. It generally works with another application which is called Murmur. And just like the two other communication software, Mumble offers an excellent audio quality that makes gaming even more exciting.
If you wish to have the best online gaming experience then you can use either one of these three voice communication apps. By using a voice communication app, you can avail of numerous advantages for playing online games. Here are some of the benefits that you can have by using a voice chat application for online gaming.
You can have a better way to communicate with your co-players or guild members via voice chat
It can provide you with crystal clear voice quality
You do not have to spend money just to avail of a voice chat application since most of them can be downloaded for free
You can customize the voice chat options or create your own server or host
Most of all, you can avail of a variety of features which will give you the optimal experience that you want
The Voice over Internet Protocol, or VoIP, is truly one of the greatest communication technologies available these days. It is the reason why many voice chat apps were created. Now, you can enjoy the games that you play even better. With the help of these communication software, you would have a more realistic gaming environment and experience.
Now, that you know the top three voice chat communication tools available on the World Wide Web and its many benefits, you might want to consider availing of a voice chat application for your online gaming experience.
Author Bio
This article is written by Mark Gallagher, who just started out as a freelance writer this year.  He contributes his work to some blog sites that is related to his area of interest. He usually writes about technology, telecommunication systems such as a hosted VoIP PBX and cloud phones, as well as all the latest gadgets including smartphones and tablets. Follow him on Google+.