This guest post was contributed by Jenny Wadlow.
CDs and DVDs typically become worn over time, in fact no matter how careful you are with them they appear to pick up scratches very easily. You may also have been unlucky enough to put a number of items into storage, including certain CDs and DVDs and then discover that they have become damaged due to excessive moisture or another reason. There was a time when you simply threw away this type of media if it became scratched or damaged, but not anymore.
IsoPuzzle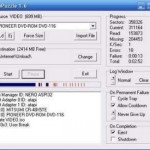 IsoPuzzle is an application that has been specifically designed to allow you to recover important data that is stored on a scratched or damaged CD or DVD. The application is extremely easy to use and can recover any amount of data in a very short period of time. With that being said, it is important to understand that IsoPuzzle only works with CDs and DVDs with 2048 bytes sectors, and therefore this application is of absolutely no use with your typical audio CDs and DVDs.
How Does IsoPuzzle Work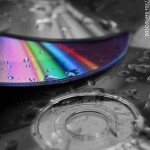 There is no specific user manual or set of instructions that come with IsoPuzzle, although it is very straightforward to use. Once you download the app you will be greeted by the intuitive user interface. The app will automatically select the source disk, so there is nothing for you to configure with the application. In fact, your only task is to choose a destination folder for your recovered media.
For those of you who are rather more technologically gifted you have the opportunity to set up the log window, which means you have a variety of options if the CD or DVD is permanently damaged. You may decide to allow a feature such as cool down or even cycling tray. However, for the vast majority of you it will simply be downloading IsoPuzzle and allowing it to complete its task.
You simply need to press the start button and you will immediately be prompted to save the data that has been recovered into ISO format. By doing this you can easily burn this data straight back onto another CD, as soon as the IsoPuzzle process has finished. However, you should be aware that the IsoPuzzle application doesn't have a CD or DVD burner amongst its features, so you will have to find an alternative method to do this.
How Long Does Disc Recovery Take?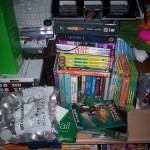 There is no specific timescale for the recovery period – You can recover data from a CD or DVD in just a few minutes or it may even take a number of hours. The process will very much depend on how damaged the disc actually is and also the amount of data you wish to recover. One thing you should keep in mind is that your data will definitely be recovered and you no longer have to consider just throwing away the media and never seeing the information stored on it ever again.
IsoPuzzle is probably one of the most effective ways to recover data from a damaged CD or DVD, but the one negative aspect is that it would be better if it supported a wider variety of discs.
http://isopuzzle.softpedia.com/
About the Author
Jenny Wadlow is a freelance blogger and is currently writing for Steamatic, a 24 x 7 emergency service provider in Canada. She likes to indulge in her favourite hobbies like cycling, gardening etc. in her free time.