This guest post was contributed by Jenny Wadlow.
There used to be a time when music fans had very limited options as to how they were able to listen to their favorite tunes. At one point, their options included listening to either vinyl records or a radio station. More recently, Walkmans, CDs, MP3s and iPods have given consumers more ways to listen to music than ever before. So, what will be the next big thing that revolutionizes the music landscape? Here are some of the newest and most exciting ways experience music.
Spotify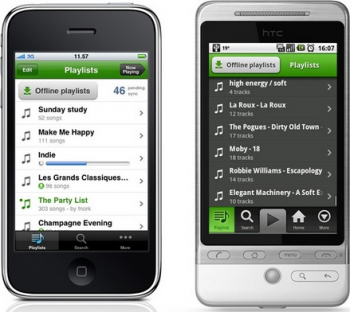 Although it started out as a service that was only available locally in Sweden, Spotify quickly became available in all of Europe and North America. Since Spotify has so many features, it can be difficult to describe it in a few short words, but "an iTunes store where everything is free" is a good start. Spotify has negotiated the digital rights to millions of songs from thousands of top recording artists, and users are able to search for their favorite bands and songs using a simple yet powerful interface. Users are then able to listen to an unlimited amount of free songs streamed right to their computer. The only catch is that there are limited commercial interruptions between songs. Usually these commercials only last about a minute and only play once every 6 or 7 songs. If listeners are really put off by the commercials, they can subscribe to Spotify's ad-free membership plan for the low price of $4.99 every month.
Pandora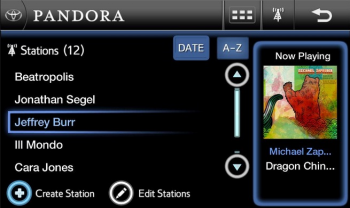 Pandora allows listeners to stream their favorite tunes music for free by creating personalized radio stations based off of a particular song. For example, if the user makes a station based off "All Along the Watchtower" by Jimi Hendrix, Pandora will create a radio station that plays both blues and classic rock. While each song plays, users will be given the option to assign each song a thumbs-up or thumbs-down rating, which Pandora takes into account when selecting subsequent songs for that radio station. Not a fan of the Rolling Stones? Give them a thumbs-down and Pandora will never play their songs on that station again. Like Spotify, Pandora is completely free with occasional advertisements for non-paying users. However, Pandora only allows users to listen to 40 hours of music per month unless they purchase a $36 yearly membership.
Shazam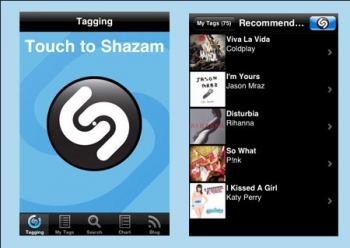 Designed for anyone who has ever heard a cool song on the radio and missed hearing the DJ announce who sang it, Shazam is an incredible app that will automatically look songs up based on a short audio sample. Users only need to hold their mobile phone's receiver near a speaker playing the song they're curious about and Shazam will find out who sings it within seconds. Once these Shazam finds out what the song is, users have the option of purchasing it for around $1. Shazam is free to use but is supported by ads. Users can get upgrade the app to Shazam Encore for $5.99 on Android phones or $6.99 on iPhones.
There has never been a more exciting time to be a fan of music, the landscape of the industry is quickly changing due to advances in technology such as the Internet and mobile phones. Whether you're looking to discover new music or share what you're listening to with your friends, the potential is limitless.
About the Author
Jenny Wadlow is a part of the content team at dialajukebox.com.au in Melbourne. She is an avid blogger and she uses her free time to indulge in her interests like writing and reading. You can catch up with her on Twitter @JennyWadlow.