This guest post was contributed by Chris Blake.
What do you buy the discerning gadget-philes in your life without blowing your budget or exposing your severe lack of technical cool? You could go for the tried-and-tested option of buying them a new iPod or perhaps a trendy gadget for the kitchen, if your friend considers themselves to be a bit of a Jamie Oliver type?
With so many technological choices at your fingertips, getting the right gift can seem like a daunting task. Fortunately, we're here to help. We've rounded up 3 of the latest and greatest gadget gift ideas for every budget, ranging from under $50 to under $200. Watch out, though; we think these new toys are so nifty, you might just find yourself gifting one of these bad boys to yourself…
Under $50 – Moleskine's Evernote Smart Notebook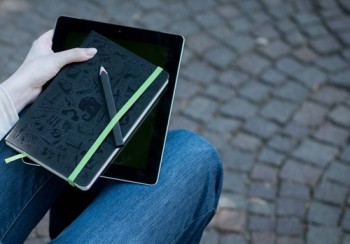 Moleskine have long been known for producing high quality stationary. But buying a paper notebook for a gadget-phile can't be right… can it? Well, not until now. The Moleskine Evernote Smart Notebook bridges the gap between your hand-written moments of genius and the cloud system of digital document storage. Containing specially-formatted paper designed specifically for use with Evernote's new Page Camera feature, it allows your meeting notes, ideas and sketches to quickly and easily become digital and sharable documents. What's more is that by using the supplied smart stickers, you have the ability to automatically tag and organise your captured notes, so you'll never have to search around for that little scrap of paper with that important phone number or world-domination plan on it again. Starting at just $29.99 in Australia, including 2 free months of Evernote Premium, this is a great gift for any tech savvy person that wants a better way to manage the transition between paper and digital notemaking.
Under $100 – Native Union Play Video Memo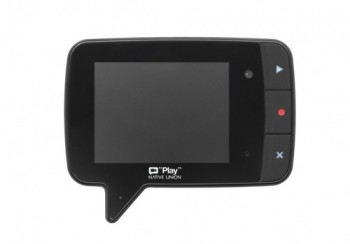 Remember how fun it was to write rude words on the fridge of your friend's house with those colourful magnetic letters? Well, now you can take it to a whole new level with the Native Union Play Video Memo. Think of it as a large, magnetic video Post-It note that you can use to record 180-second long messages or reminders to yourself, your friends, your family or even your work colleagues. Your friend can stick it on their fridge (or any metallic surface in their house), and use it to remind themselves or their housemates to buy milk or bread with a little video message that they can then play back on the colourful 2.4″ screen. It even comes in a range of colours, for those who are a little home-décor conscious. At just $99, the potential for hours of fun videos is endless (and you could, of course, use it to leave important messages too).
Under $200 – Kindle Fire HD 7 inch Tablet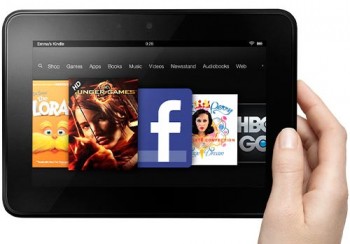 The Kindle Fire HD 7 inch Tablet is the world's most advanced 7-inch tablet. Under the hood is a 1.2 GHz Dual Core Processor, while the 1280×800 HD display which has anti-glare and polarising filter technology, which gives you a stunning HD reading experience in any lighting conditions. It comes in both 16 GB and 32 GB options, and even has a front-facing HD camera, for all those moments when you are suddenly gripped by the burning desire to Skype someone on the spot about the thrilling book you're in the middle of reading. Combined with exclusive Dolby Audio and ultra-fast Wi-Fi (and currently on sale at $169 instead of $199!), the Kindle Fire gives you access to over 22 million films, TV shows, songs, magazines, books, audiobooks, apps and games. It's even got an easy-to-use e-mail app that brings together all of your Gmail, Hotmail, and other email accounts. Needless to say, it's a pretty great gift for any gadget fan.
What are your top gift ideas for gadget-fans?