This guest post was contributed by Asif Iqbal.
Since the introduction of the mirror less interchangeable lens cameras, normal consumers have one less complaint to talk about. Even they can now click high quality photographs without a need to carry around a bulky and hard to use camera. Started with Olympus Pen series of MILC cameras, the variants of same category are feature filled these days such as Instagram kind of effects and touch screens. From Sony to Samsung, Canon to Nikon and Panasonic to Olympus, almost every camera has at least one model in this category of digital cameras. Let us have a look at top 5 of those models, which are really worth your money.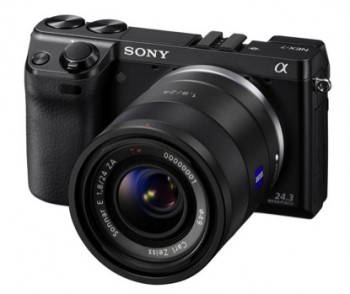 Olympus might have brought MILC cameras to consumer market but it Sony who made them famous and is currently ruling the MILCs with some impressive and not-so-costly models. The Sony NEX 7 is the most high-end mirror less interchangeable lens camera from Sony. It features a 24 MP (APS-C Type) Exmor APS HD CMOS sensor compatible with Sony E-Mount kind of lenses. It's sensor is equipped with anti-dust mechanism which uses charge protection coating on optical filter and ultrasonic vibration system. It has world's fastest shutter release lag time of just 0.02 seconds and an ability to shoot at 10 fps in its speed priority mode. Apart from these features, it has a high resolution XGA OLED tillable screen with deep black levels. It can click RAW images along with JPG files for the same and the video recording is done in AVCHD or MP4 file formats. The video recording can be done in full HD 1080p resolution at 60 fps and Dolby Digital compatible audio recording for video files. It has vast amounts of creative styles and picture effects for images such as Toy Camera, HDR, Pop Color, Retro Photo, etc. Sony's technology of capturing wide subjects using Sweep Panorama and 3D Sweep Panorama are present as well. It also has a built in flash, which is not attached as an accessory, which means that you can use the flash along with another accessory such as surround sound microphone or electronic viewfinder. With the price tag of INR 80,000, the Sony NEX 7 can be called as pretty expensive but performs admirably as well.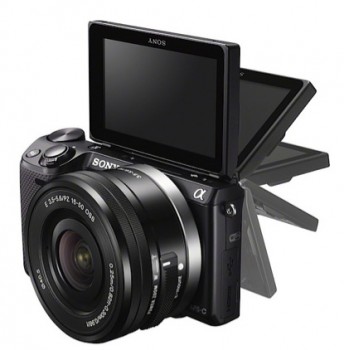 The Sony NEX 5 was one of the best selling and best value for money MILC of last year. With the addition of a touchscreen and Wi-Fi connectivity, the NEX 5R has become a beast to defeat in cameras. This camera is packed with 16.1 MP APS-C Type Exmor APS HD sensor compatible with Sony E-Mount lenses and a 180-degree tilt touchscreen. It has the same dust protection mechanism, which is present in the NEX 7. It can shoot photos at 10 fps but only 1 time and a normal 3 fps burst mode, which can be set as continuous. It has an Xtra Fine TruBlack LCD touchscreen, which nearly helps as the lack of optical viewfinder. An accessory/attachment port lets you use it for attaching things like EVF or better sound recorder for videos. Shots can be saved in RAW and JPG simultaneously and there are some creative and vintage picture effects like its elder sibling, NEX 7. The Sony NEX 5R can record Full HD 1080p videos at 60 fps in AVCHD format while the MP4 video file selection will limit you to 1440 x 1080 resolution. With an attractive price of INR 39,990, this mirror less camera is a must have for every amateur or wannabe photographer.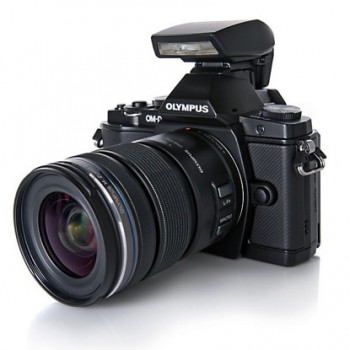 At a price of INR 71K, the Olympus OM-D E-M5 can be described as one of the most expensive mirror less cameras around. It has a 16.1 MP Live MOS sensor with an aperture of f/3.5 – f/6.3 that can record full HD videos at 30 fps. But the best thing about this camera is, it has a viewfinder, which lacks in most of the MILCs. This camera is compatible with M.ZUIKO range of lenses and there are not a lot of options in here in terms of lenses. Its contrast detection autofocus system works great and gives sharpest images. It has a 3 inch LCD screen with 610K pixels which is low but the in-built viewfinder can be termed as a cover up for not so great screen. The images are clicked in RAW and JPG files while the videos can be saved in MOV and AVI and the 3D images are saved in JPO format. There are huge amount of creative and special shooting modes, which can be quite useful for users. It also has a 60 seconds minimum shutter speed, which can be used to click really great low light or long exposure images in the dark.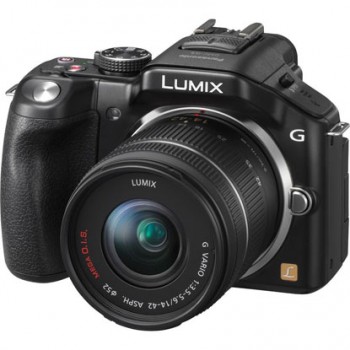 This camera from Panasonic is regarded as the most well performing MILCs of the bunch. It has a 16 MP Live MOS Sensor and is compatible with Micro Four Third lens mount. It comes with a 14 – 42 mm kit lens and it has a 3 inch 920K touch screen display. It also has a 1.44m dot EVF that is sure to win some hearts. It can record full HD videos at 50 fps in AVCHD format and drops to 25 fps if you choose the MP4 video file format. It has a maximum shutter speed of 1/4000 sec and the minimum shutter speed of 60 seconds allowing you flexible settings according to your liking. It has auto, manual and even touch focusing options taking in the use of a touchscreen. There is a pop-up flash and an additional hot shoe connector for attaching some more accessories. It delivers excellent performance and very good image quality as well as very good user interface although the power zoom lens is not that great. At a price of INR 35K, it is a great buy overall.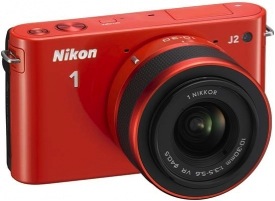 The only contenders from the whole range of Nikon cameras that can be qualified as mirror less cameras is the Nikon 1 series. While the Nikon 1 J2 features a sensor much smaller than APS-C sensors, it offers better video recording quality and is one of the cheapest MILCs to get our special mention here. The camera has a 10 MP sensor compatible with Nikon 1 Mount lenses (not many lens options are available) and features manual focusing. The sensor is protected from dust using an optical anti-dust mechanism. The images are recorded in both RAW and JPG file formats while the videos can be saved in MOV file format. It has a 3 inch 920K pixel dense screen helping you see as close colors and sharpness as possible. The images can be snapped at the speed of 5 fps while the video can be recorded at 60/30/24 fps. There are not a lot of creative image styles available here as compared to Sony but there is a motion snapshot mode which lets you take short length videos and use them like GIFs elsewhere. There is a built-in stereo audio recording microphone for better audio in videos and motion snapshots. The single lens kit of the Nikon 1 J2 is currently available for around USD 550 as of now.