SimCity 5 is a great game, even though its "always-on" "feature" may turn many away. I have played quite a bit of it and once experienced a disconnection from the servers. I promptly decided to switch servers. I chose Europe West 3, considering it had a nice green "available" next to it, and hit play. I soon discovered two things: your region stays on the server on which you created it, and I would have to replay the tutorial if I was to play on a new server. Thankfully, I found a way to skip the tutorial when switching servers.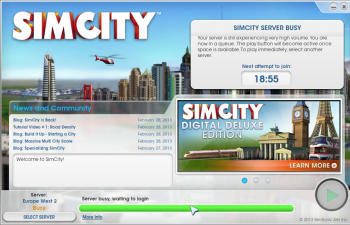 The first thing you want to do is open Sim City 5 and hit the "Select Server" button.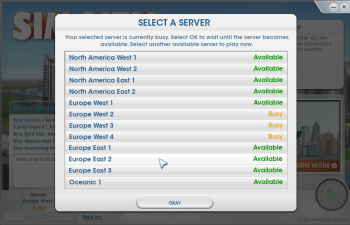 You will be presented with a list of worldwide servers, of which you can pick whichever one you wish to connect to. For this tutorial, I chose Oceanic 1.
After you hit "Okay," the game will connect to the server and you can hit the green arrow "play" button when ready.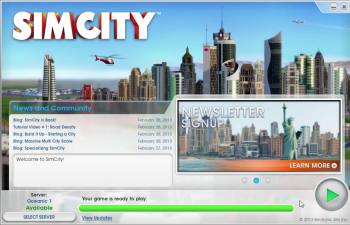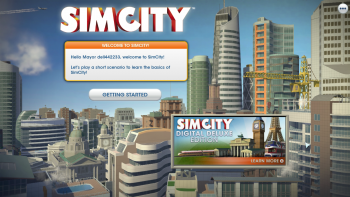 Next, click "Getting Started" to enter the tutorial.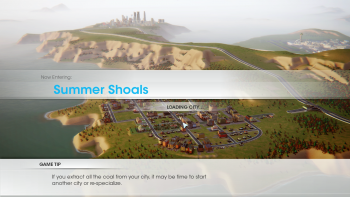 Once "Summer Shoals" has loaded, you want to go into the upper right hand corner and hit the "…" icon. This will bring up the menu.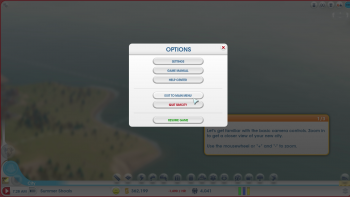 Hit "Exit to main menu."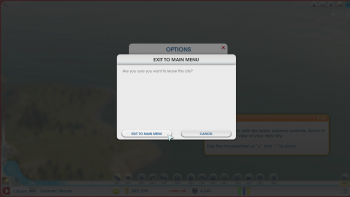 And again…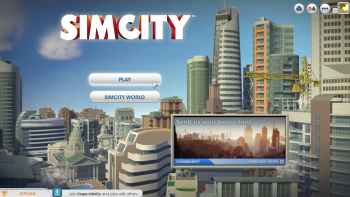 Finally, you are greeted with this page again, though, doesn't it look different? Indeed it does! "Play" and "SimCity World."
Clicking on "Play" will bring up the region join/create menu and you can start playing SimCity 5 on a different server!
Note: Even if you have played SimCity before, I would recommend taking the tutorial. The game has changed so much in ten years.
Feel free to comment down below with any questions/suggestions/feedback!