It's a cold, slightly windy day in Massachusetts. The temperature is below freezing, and I want to use my iPhone. However, the gloves that are keeping my hands warm will not let me use its capacitive touch display. Solution? Agloves.
Agloves are dual-purpose gloves that come in a variety of styles to fit many different needs. They are designed to not only keep your hands cozy & warm, but to allow you to use your touchscreen device while. They are available in five styles including Grip Touch, Sport, Original, Natural, and Heavy Duty with prices ranging from $19.99 to $34.99. Read on for the review!
I received two pairs of Agloves from the company: Original (Amazon), and Heavy Duty. They're available for $19.99 and $34.99 respectably.
Agloves Original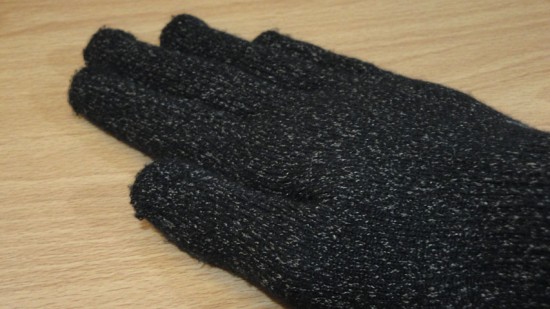 I'll start off with the Original. It's very thin and light, yet it's not cheap by any means in terms of feel or look. The logo is out of the way and very minimal near the left-most or right-most side of the glove (depending on the respective hand). The fabric has started to become frayed at the tips of the fingers, but that has not had an effect on the ability to use touchscreens.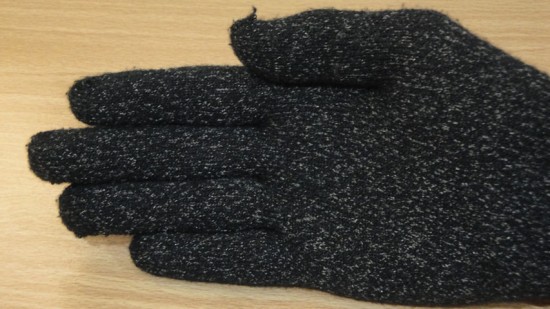 As for the usability, light wind will only be slightly noticeable, while heavy wind is sure to cause discomfort. Temperature wise, it was kinda cool, the design of the glove takes the heat from your palm and brings it to your fingers. I have used heavy-duty hiking gloves before, and have yet to try a pair with this technology. Putting the Agloves on after having my hands cold for a few minutes? My fingers were nice and warm, not toasty (which is good, too hot is too hot) in less than 90 seconds. Very good!
As for the Touchscreen aspect of these gloves, they do well. I have a very cheap screen protector on my iPhone, and the gloves work great, even with the screen protector having conductivity issues with my bare hands. Did I also mention that the entire glove is usable with touch screens? That means you can not only pinch and zoom, but hold something while scrolling a web page with the side of your hand.
One thing I forgot to mention about the Original Agloves is that the company actually suggests that you use them with higher quality gloves as liners, which with the palm-to-fingers heat technology, can ensure that not only will your hands be warm, but you can take your hiking gloves off and use the Agloves and your phone, without losing much heat.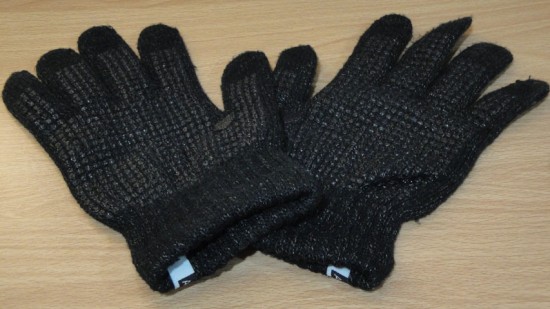 Agloves Heavy Duty
The Heavy Duty Agloves are a bit different from the Original set, but still provide the same great functionality while allowing you to grip things easier. The two main differences between the two products is that the Heavy Duty gloves are not only heftier (and thick), but also contain grip studs as well.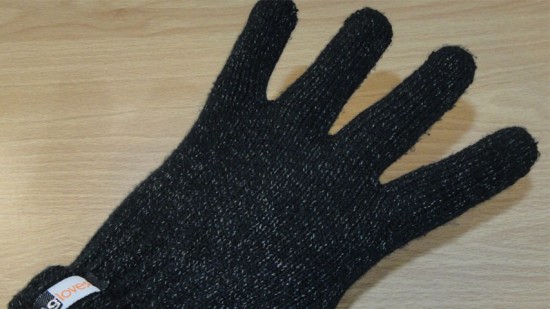 While using the Heavy Duty Agloves, I immediately noticed that they were thicker, warmer, and had a bit more grip then the Original Agloves. This all came, however, with a trade-off. I found that while using the Heavy Duty gloves I couldn't move my fingers as easily as with the Original Agloves, mostly due to how much fabric there was to keep my hands warm and the heavy durability of the Heavy Duty gloves.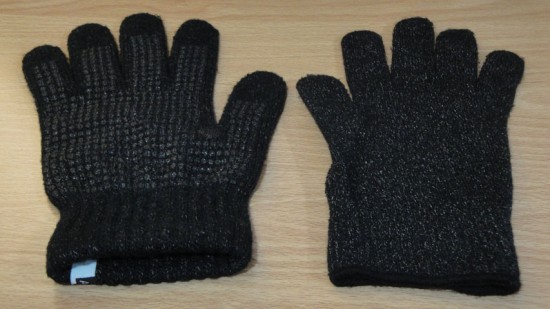 So, which pair do I recommend? Both. Both of these styles of Agloves are great and I could not recommend a "one fits all" in terms of usability, because everyone has different reasons and places they would like to wear gloves and use their touchscreen devices. If the same quality design and construction is put into Agloves' other styles (which I am sure they are), then I simply recommend Agloves in general.
And last, but certainly not least, thanks to Agloves for sending me not one, but two pairs of their gloves for review!
Full Photo Gallery